Using GPS to Catch More Fish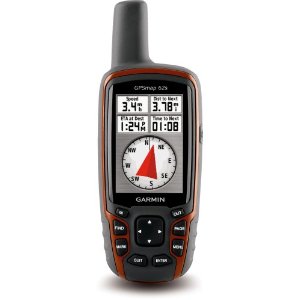 Modern technology has definitely affected all of us in many ways in our lives. The use of technology in fishing is no different. Sonar and fish finders have been around for a while and were amazing inventions in their time, but now we have added gps (global positioning satellites) and the development of systems in which all of these technologies work together.
One of the great modern "marvels" in the deep-sea fishing industry has to be the use of gps. This one invention has made fishing into a whole different game.
The first time that I ever used a gps unit for fishing was in Alaska. I had owned a handheld gps unit for a couple of years and had used it in hunting for elk and had experimented a little bit with geo-caching. I knew how to operate my gps unit and was comfortable in using it but I really had not ever considered using it for fishing.
When I was preparing for my first trip to Alaska, the lodge where I was going emailed me a packing list of what I needed to bring with me. On the bottom of the list was a gps unit. It was optional. They stated that we could bring our own or rent one from them for the week for a few dollars. If we were bringing our own, we could request a list of their way-points by email so that we could pre-load them on to our gps unit. If you are not familiar with gps terminology, a way-point is a bookmark or a pinpoint on a map that has been saved. I requested the list which they promptly sent as an Excel file by email. I plugged my gps into my computer and within a couple of minutes I had 45 or so halibut humps showing up on my gps screen as little fish icons, spread across a little section of the Inside Passage of Alaska.
These little points all had fancy names given them by the lodge. When someone caught a big halibut at the "Water Fall Hump" or "5 Mile Hole", we all then knew exactly where that was. Also included were the depths of the water at those locations, and by the workings of the gps unit, distances to and from the lodge and to and from other hump locations.
On arrival in Alaska we were given a short orientation after which I was handed the keys to boat #17, a box of frozen herring, a couple of poles, and a lunch box. We motored away from the dock, turned on the gps unit and headed for our chosen hump where we were told that the several nice halibut had been caught the previous week. Literally within minutes, after coming from thousands of miles away and having no knowledge of Alaskan waters, we dropped our lines and started catching fish. To me, that was simply amazing.
Gps is just one of the reasons that I have come to prefer self-guided trips over guided trips. It makes fishing more of a science and less of a guess. I have started to use gps extensively in all of my fishing. I now have several "secret" locations marked among the lakes and rivers that I regularly fish here at home.
Click on the link below for more info on the different types of handheld gps units available along with current pricing for these little "marvels."
If you are planning a trip to Alaska or even if you just fish for crappie, perch, trout, walleye, or whatever at your local lake, I would encourage you to get familiar with gps and learn to use it where you fish. I know that it puts more fish in my cooler.