Travel and Vacation in Alaska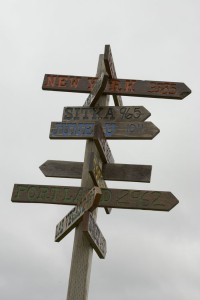 Lots of people travel to Alaska each year for a vacation, whether it be just a trip to see the sights and to experience some of those the great Alaskan attractions, or whether it be a specific get-away from everyday life such as an Alaskan cruise or to try the great Alaskan fishing.
For many people, Alaskan vacations have been a once-in-a-lifetime goal but it is becoming more common for people now to return over and over as they get a taste of the greatness of the attractions that Alaska has to offer. People sample the beauty of nature in Alaska, with its bountiful wildlife and beautiful views and they get a sense of freedom as they realize just how much empty space Alaska has to offer and how few people there are to take it in.
Let's face it, Alaska has many views and many experiences that cannot be had anywhere else in the world. I refer to things like humpback killer whales that make a game of putting on displays for the visitors and hundreds of glaciers that seem to calve on demand just to show off their stuff to those who come to see. I refer to the thousands of bears who just want to eat salmon and don't care who is watching and photographing them while they do it. Even the plentiful presence of the thousands bald eagles everywhere seems to further ingrain this beauty and sense of freedom into our subconscious minds.
Alaska is one of the last frontiers. The reality of things is that it likely will remain so. There aren't all that many people who are willing to endure the harsh, dark winters there to make it a permanent home and so for the most part, Alaska becomes a summer playground for those who are attracted to its beauty, its grandeur, its freedom, and its bounty.
According to Alaska's Resource Development Council statistics, 1 out of every 3 visitors to Alaska now is a repeat visitor. They say that almost all of these visitors came first on a cruise ship but are now coming on their own to see and do all of the things that they first saw from a distance on their cruise. They came once and got hooked by what they saw and now want and are taking the opportunity to explore and to experience more in-depth, the things that interest them.
So, whether your tastes are for wild and exciting, or even if they run to tame and quiet, Alaskan travel is definitely something that should be on your list of things to do. You too may be hooked by what you see.