Worried about Sea-sickness While Fishing in Alaska?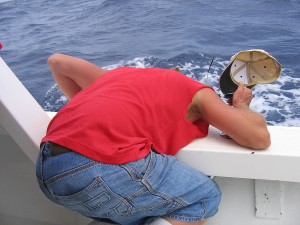 I have had many people ask me "Don't you get sea-sick while fishing on the ocean in Alaska?" I have to admit to them that I never have. That being said, we are all different and we all react differently to things. While it hasn't been a problem for me, it could be for someone else although I can't remember of anyone that has gone with me ever having the problem either.
Sea-sickness is actually part of a greater malady called motion-sickness. Motion sickness includes sea-sickness, car-sickness, air-sickness, etc. Essentially what happens is that our bodies react to certain stimuli that comes from sensors in various parts of our bodies. Some of the main sensors are our inner ear which controls our sense of balance, our vision, and other sensors located within our muscles and joints. When we are moving, our mind processes all of the stimuli that comes in and then tells our body how to handle itself. When the motion comes from outside of our bodies such as waves in a boat, or motion from a car or airplane, sometimes our mind confuses the stimuli and doesn't know how to process the information correctly. This seems to be especially true if the motion comes in from multiple directions at the same time (up and down plus side to side or back and forward etc.).
The general symptoms of motion sickness may include dizziness, nausea, vomiting, nausea, or vertigo. Other common complaints could include a general feeling of discomfort, sweatiness, churning stomach, etc. Normally these feelings or symptoms will end as soon as the motion stimuli ends (as soon as you get out of the boat) but occasionally these ill feelings can last for hours or even a few days.
For my case, I believe that if your fishing trip is along Alaska's Inside Passage where you never get out of sight of land, I believe that the visual stimuli problem is minimized and I think that you will find that you don't have a problem. If your trip is to the western part of Alaska where sometimes land disappears, there is a more likelihood of sea-sickness being an issue.
There are several different medications that can help. If you have a history of getting motion-sick from cars, planes, carnival rides, etc, then you might seriously consider bringing along some medication to help prevent having a problem. There are several over the counter type medications available but if you really believe that you may need medication, I would recommend that you check with your doctor prior to leaving home. The most effective medications that work the best require a prescription. They come in pill form or patches that are stuck to your skin a few hours before loading into the boats. Sometimes the Doc won't even need to see you and will just call in a prescription for you. These medications are very effective and there is no reason for anyone to suffer through a miserable fishing trip when sea-sickness is so easy to prevent.
Other methods of minimizing problems with sea-sickness are: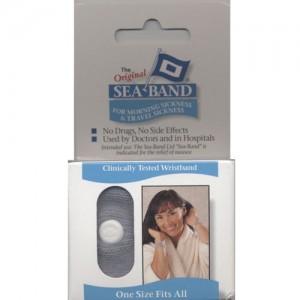 Ride in a spot in the boat where you can see the horizon
Face forward and focus on non-moving far away objects
Don't read or look down into or concentrate on things within the boat
Don't watch or focus on other fellow fishermen who may be sea-sick
Avoid spicy or greasy foods before leaving or large meals as these things could aggravate the problem
Some people swear by Sea Bands which are elastic wristbands that use pressure points to control motion-sickness
We are all made differently and what works for one person will be different for the next person. Use common sense along with knowing your own body and you can have an enjoyable fishing trip to Alaska without the annoyance of being sea-sick.