Fishing Alaska: Guided Versus Self-Guided part 2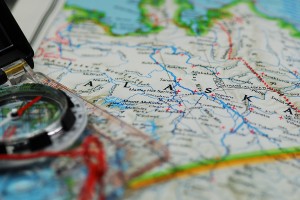 This is part two of a two part post. To access part 1, CLICK HERE.
In the last post we discussed some of the pros and cons of the guided trip. This post will address some of the ins and outs of a self-guided trip.
A self-guided trip can be as simple as a boat rental or as complicated as a semi-supervised adventure. It all depends on the company that you choose to work with. Some supply the boat, rods and reels and that's it while others offer training or coaching, room and board, and even chase boats to check on and assist you throughout the day.
Some of the pros of a self-guided trip are:
 You call the shots. You decide where, when, how long, and which species of fish you want to fish for. If you want to start early, stay late, take a nap in-between, whatever,… you are the boss.
 You decide how you like to fish. If you want to try something new or different, you have the option to do it. If you want to switch to another species in the middle of the day, you have the freedom to do that. Many times I have targeted salmon early, halibut through the middle of the day, and then finished up with salmon again in the evening. With a guide, that normally wouldn't happen.
 I have found it to be very thrilling to go out and "do it " by myself. I have taken a gps unit, driven to the chosen coordinates, dropped a line and caught halibut all on my own with no prior knowledge of the area. I have found this to be extremely fulfilling.
On the other side of the equation, the cons might be:
 No ready source of help or information. No one standing by with tips, suggestions, ideas, when what you are doing doesn't work. Guides that do this every day do learn how to catch fish. They are good at troubleshooting your setup or presentation.
 Sometimes rented boats, rods, reels, etc. aren't the best. Someone else used this equipment yesterday or last week and didn't treat it that well or forgot to report a problem so that it could get fixed.
 Sometimes we just need the boost in confidence that comes with having someone experienced along for the ride. Sometimes we don't trust ourselves enough to try it on our own.
These are just a few of the questions that one must answer for him/herself when deciding on a trip. Sometime a person just isn't comfortable going out by themselves for the first time or even ever. There isn't anything wrong with that. It is all a matter of personal preference.
Personally, I have always fished Alaska on my own (self-guided). I will admit that I was a little nervous about it the first time. One of the guys in my group had done it before and he encouraged me to try it. I DO have a couple of good lodges that I like that offer the self-guided trips. They offer all that they can in the way of support. They are located in the Inside Passage and so one is never out of sight of land. I believe that anyone who can take their own boat out for a trip to the local lake or reservoir for the day can do the same in Alaska with one of these great lodge services AND BE SUCCESSFUL at it.
I have fished other places with guides. Guides also have an important place and also offer a great fishing experience. You must weigh the pros and cons and decide for yourself what works for you and what will provide your ultimate experience.
Whether you choose guided or self-guided, ask lots of questions when booking. Know exactly what you will be getting when you arrive and throughout your stay. Don't be afraid to ask for references from past customers. Don't hesitate to have them explain everything before you pay out any of your money on a booking.
For part 1 of this post,  CLICK HERE